We had a STELLAR vacation. Both of the resort hotels were perfect for us, and taking the Uber to switch locations midweek was a piece of cake. The Boardwalk Inn is FANTASTIC. We loved the short walk to EPCOT, and we also walked to Hollywood Studios which was no problem for us. Thank you so much! This trip is one I will remember so fondly.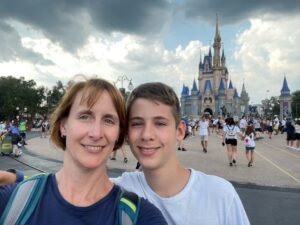 Kerry & Theodore
Mother and Son trip to Walt Disney World & Universal Studios
Chris and I sincerely want to thank you for all you have done for us in planning the best wedding trip ever. All 35 of us arrived to Dreams Resort and Spa in Tulum safely and happily. The resort is beautiful and the service is impeccable. Thank you so much for recommending such a great location for our destination wedding. You really made the planning process run smoothly. Deepest apologies for any inconvenienced caused, but each and every single one of us are grateful for your outstanding service with quick response to emails and phone calls. We will definitely refer our friends and family to Jenkins Travel for their future trips.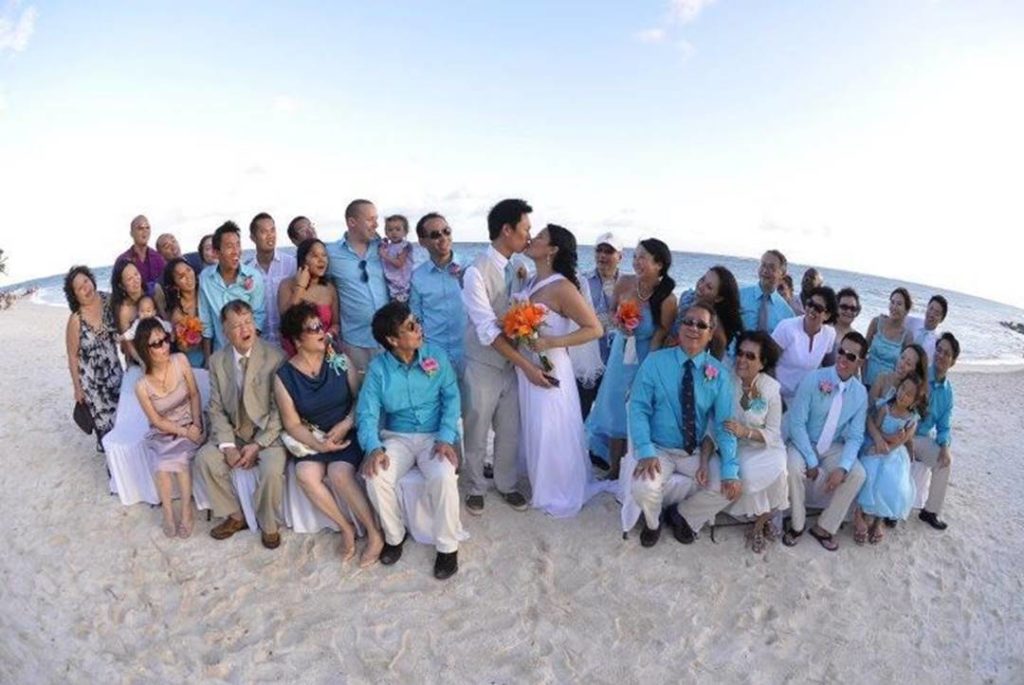 Chris & Jeanny Lo
Wedding Trip
Thank you so much for your help to plan our honeymoon. We had an incredible time – better than we ever would have imagined. Everything went smoothly including the hotel, transfers and cruise – all the small details you handled. We really appreciate all you did, our trip would not have been nearly as good without your assistance. You were so great!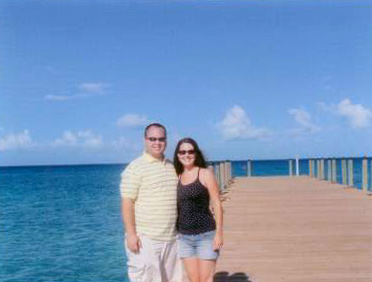 -Kaitlyn & Lee Taylor
Honeymoon Trip
We had a wonderful time on our whirlwind tour of Europe! We had great weather and got to see so many awesome things. Thanks so much for all your help in planning our trip.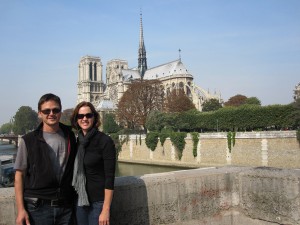 Ben & Sylvia Kauffman
European Adventure
We just wanted to THANK YOU for an amazing vacation recommendation to Beaches! It was such an amazing vacation, we seriously are considering going again in 2-3 years...we even asked the kids if they wanted to go back to beaches or disney and they both said Beaches!!!
Bill, Bobbie Jo, Karleigh and Mason
Beaches Resort Vacation
The trip exceeded my expectations. Other than the abnormally hot weather, I found Sicily to be an interesting place to visit with good food and lots of interesting sights. We were very lucky that there were only 17 on the tour, and all very nice people. The Amalfi Coast was spectacular....we hired a guide at the hotel who drove us around for the day...and sang to us. Thanks for doing a good job at your end.
Thank you for arranging our wonderful trip. Everything went off without a hitch. It was marvelous! .... We certainly will recommend your agency. We had a GREAT time.
Debbie and Tom
Just taking a moment to say thank you very much for all of your help throughout this process. Your assistance proved invaluable. We couldn't be more pleased with your service and attentiveness
Soon to be Mr. and Mrs. Vasquez
Thank you Sherry Jenkins for helping us plan our trip! It's definitely hot but our longest line was 20 minutes! Its great having little ones who cant ride the roller coasters 🙂 the character meals you recommended have been awesome! Hotel is perfect for what we wanted 🙂 THANK YOU! !
Jennifer
Thank you for helping us have a wonderful time in Jamaica. We all had great views and lovely rooms.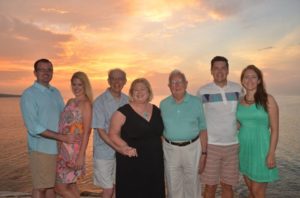 Pat Walsh
Jamaica Vacation
Thank you for helping us plan our wonderful trip to Maui. It was so beautiful at Napili Kai Resort! I hope to visit Maui again some day as it was truly Paradise!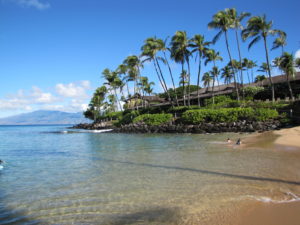 Amy E. Walsh
Napili Kai Resort, Maui
Thank you so much for taking care of everything for our trip to Punta Cana! We had a wonderful trip and everything went so smoothly. I would highly recommend the Majestic Colonial! It was a beautiful facility...the staff couldn't have been any nicer or friendlier. Thanks again for all you did to take care of our arrangements. We will definitely call you the next time we are booking a vacation!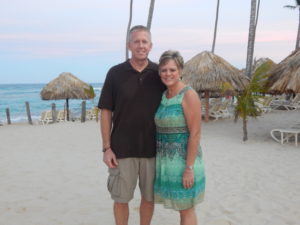 Nancy and Ken Craul
Just wanted to thank you for a wonderful job you did for us!! Everything went smoothly and we really appreciated that!! Definitely will use you again!!!!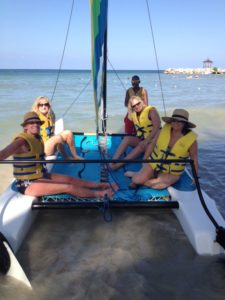 Joanne McComsey
We experienced a little bit of heaven this winter at Turks-Cacios. Fabulous warm weather and wonderful warm water to play in. The accomadations and food were great. Thanks Sherry for your recommendation. Had a super time.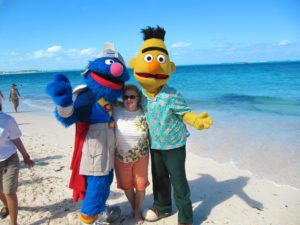 Charlie & Edna and Merle & Nancy
Sherry, We just got back last night - we had a wonderful time! Our villa was amazing and all of your suggestions were right on! Thanks so much for helping us to have a fantastic family Disney vacation!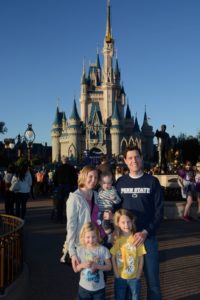 Dan Schlegel and Denise Cope
I can't even begin to thank you enough for all you did in helping me set up this amazing vacation for our family. Your patience, knowledge and office staff are a huge blessing!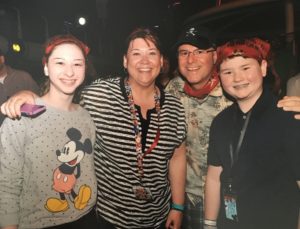 April, Mike, Anya and Jack
We used Jenkins Travel to plan our 2 week wedding/honeymoon get away in Negril and Ocho Rios. Sherry was absolutely amazing between helping us get everything booked, to suggestions, and to going above and beyond helping us with things she didn't have to do in regards to the wedding day. On top of all of that, our 46 other guests used her services as well for our wedding week with zero complaints. Our overall trip was perfect and we would recommend Sherry and Jenkins Travel to anyone and everyone. Thanks again so much for everything you did Sherry!!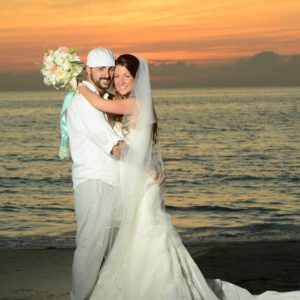 Adam & Jess Groff
We had a great trip! Thank you for all of your help planning and answering questions!!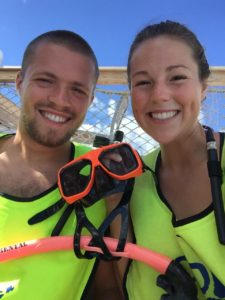 Emily and Cody 🙂
I want to thank you for the organized trip plan you made for us. My wife enjoyed herself, and that meant a lot to me. I would be most happy to provide a referral for your services. The Holland America, Eurodam was excellent in all areas. The wonderful food was delivered hot and the service was always excellent. The room was perfect and the bed was great (can't say that about any place I have stayed for an extended time). Thanks for setting up a great vacation.
Sherry, We wanted to thank you so much for all you did for us. Our wedding vacation was super awesome. Sandals Whitehouse was very beautiful. I also wanted to let you know that every one of our guests said that you did a get job getting everything together for them. The previous travel agent I used was no where near as thorough as you were. You made it very easy on all of us. They said you will be their first choice next time they travel.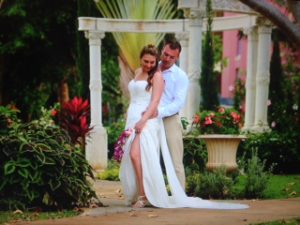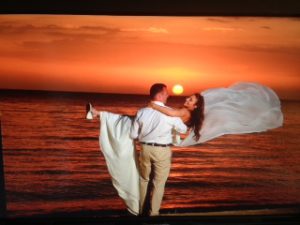 Kenny & Kate
(Jamaica Destination Wedding)
I wanted to thank you so much for everything you did for us for our Turks Girls Trip back in March. We had such an amazing time and it was such smooth sailing from start to finish thanks to you! I was so impressed with your service and I will certainly be contacting you in the future for another getaway. Here is a pic, so you can see just how great of a time we had!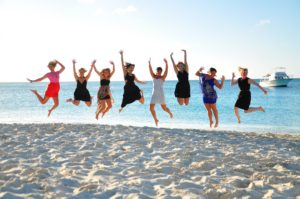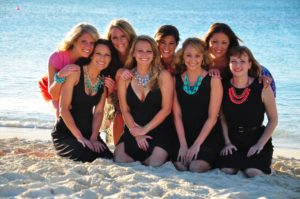 Carissa & friends
(Turks & Caicos BFF weekend)
Just wanted to take a moment to thank you. We had a great time on our Mexico trip. Everything was flawless! Our bedding request was met and our airport transportation was arranged and organized perfectly! It gave us time to enjoy without any worries. Thank you! We look forward to working with you again and will recommended you to our friends and family!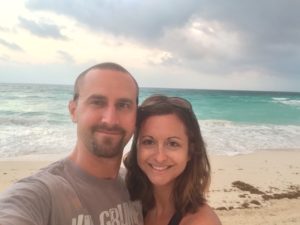 Christine & Jerry
(Mexico vacation)
Thank you for EVERYTHING you did for Steve and I to take our first cruise. We had such a fabulous time! Everything was so easy and taken care of so we thank you for that. We must have commented over and over that having you take care of all of those little details made everything so stress-free. Feel free to use me as a reference if anyone asks for one!
Kristi & Steve
(Caribbean cruise vacation)
Just wanted to tell you....... BEST TRIP EVER!!!!!!!!!! Montego Bay was amazing!!! Dylan and I had a blast there and are hoping to do it again, possibly even next year! Thank you for always being awesome at what you do!! I cannot wait to make more travel plans in the future (the travel bug bit me good! lol)
Emily & Dylan
(Sandals Montego Bay, Jamaica vacation)
PJ and I just got back from our amazing Honeymoon in Costa Rica!! We had such a fantastic time there. The food was amazing, the people were super friendly and very sweet and the hotels were out of this world!! All of the excursions were so great! My favorite was the zipling! That was such an amazing thrill. And we didn't die when we went white water rafting either so that is always a good thing I was scared at first but as soon as we went through our first rapid, I felt like a pro! Pj and I didn't even fall out of the raft. So that was a good thing too! Thank you so much for putting our amazing honeymoon package together for us. It was definitely a trip of a lifetime 🙂
PJ & Karla
(Costa Rica honeymoon)
We had a wonderful time and we owe alot of that to you. Your tips and help in planning our week were priceless. We got to do almost all that we set out to do and God was gracious to us with beautiful weather and a few unknowns, like being on a ride that stopped (safari) rather than being in line for the ride. We thoroughly enjoyed out time and had lots of laughs and experiences. We also did Disney Springs and the Boardwalk which we really enjoyed. So thank you so much. We look forward to working with you in the future.
Jerry and Cheryl (and Eric, Aresa, Abigail, Nathanael and Hannah).
(Disney Family Vacation)
Thanks for your help with our Disney Cruise Line Destination Wedding. It was magical!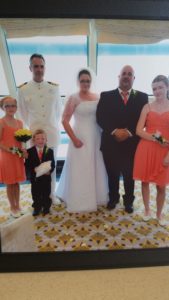 Heather and family
(Disney Cruise Line Destination Wedding)
Now that we're home & have caught our breath, I just wanted to let you know how grateful I am for all you did getting our trip planned. The logistics of taking all the kids to MX had us intimidated & I appreciate your patience with all my questions & all your prompt, helpful responses! We had an absolutely incredible time, with no glitches or problems at all. The kids are already excitedly planning to go back! Thank you so much for making this happen for us!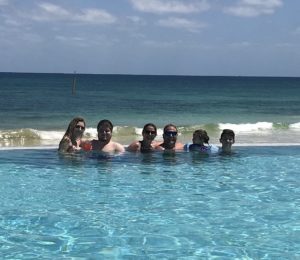 Lynelle and family
(Mexico vacation)
Thank you, Sherry, for arranging the first big vacation we've taken in the 34 years we have been married. The Riu Antillas in Aruba was beyond anything we'd ever hoped for. EVERYTHING was perfect from the room, to the food, to the more than friendly service by all who work there, the beaches and ohhhhh the water. The water! Amazing. Snorkeling was by far my favorite thing to do. Walking downtown to get some shopping in was fun, safe and all the people were so kind. I want to do this again.... soon!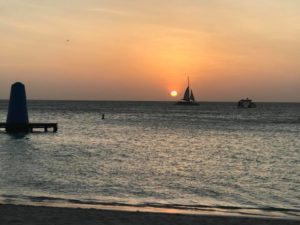 Dave & Nancy 
(Aruba anniversary vacation)
Our honeymoon was WONDERFUL! We were so impressed with Sandals Royal Bahamian--the food, staff and overall experience was amazing. Thank you so much for your help!
Erin & Michael 
(Sandals Royal Bahamian Honeymoon)
Thank you so much for all that you did (and put up with) to make our destination wedding PERFECT and SPECIAL! You went above and beyond to ensure we would have everything we needed for a successful trip, vacation and ceremony. It truly was magical and wonderful in every way. Thank you!!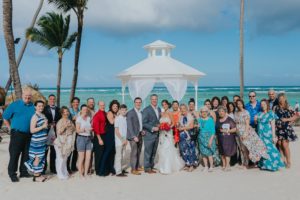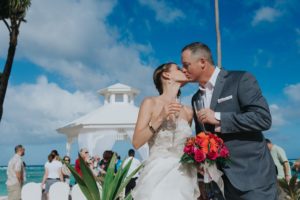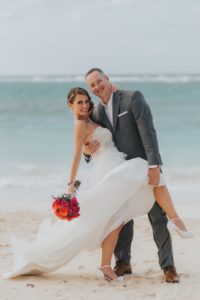 Jennifer & David 
(Majestic Elegance, Punta Cana Destination Wedding)
Thank you so much for your sincere attention to our wedding plans and all the trips planned since. We had a beautiful, above expectations wedding week with little to no stress because of your expertise. I will surely refer you to all others planning a voyage!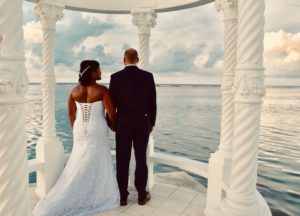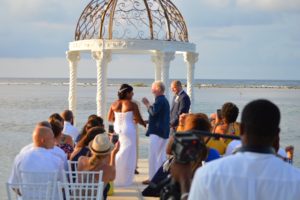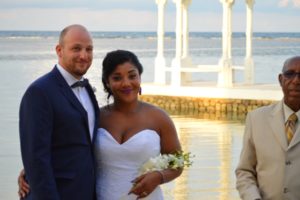 Jasmine & Mike, Destination Wedding
Sandals Royal Caribbean
Montego Bay, Jamaica
Our trip was absolutely amazing and just what we wanted. Thank you so much for helping us out and making it a breeze to plan and go so that we didn't have to worry about a thing. We will definitely reach out to you in the future for our traveling needs!!!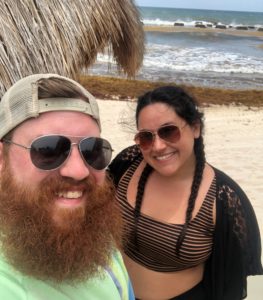 Kevin & Madeline, Honeymoon
El Dorado Royale, Riviera Maya, Mexico
Thank you! Thank you! Our trip was absolutely amazing!! Coco Beach Resort was incredible and Belize is just beautiful. We had a blast!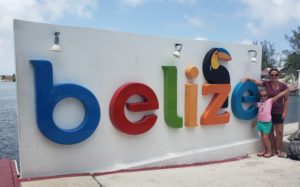 Bree & Family
Coco Beach Resort, Belize
Sherry- thank you so much! We had an incredible trip and such a wonderful first experience with Sandals. We were impressed with their level of customer service and friendliness! We definitely hope to go to another one in the future! Thank you for all your work in planning the trip and helping it go seemlessly. It was lovely not having to worry about all the details and just relax and celebrate our marriage.
Ashley (Satko) and Brian McHugh
Sandals Halcyon, St. Lucia
We just wanted to thank you so much again for helping us plan and book our honeymoon. We had an amazing time and we absolutely loved it there 😊 We so appreciate your help and we could not have done it without you! Everything went so smoothly and it was because of your help. We did not end up booking anything while we were there, but we are definitely talking about wanting to go again! We will for sure be reaching out to you again whenever we decide that we are ready to go again. Hopefully soon, lol. Thank you for everything! You are amazing!!!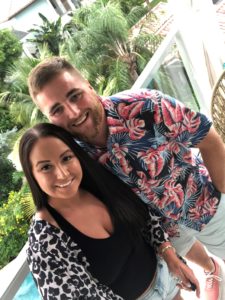 Jorden & Larissa, Honeymoon
Sandals Montego Bay, September 2019
We are home safe and sound with NO problems whatsoever. It was a fantastic trip in every way. We LOVED the Andaz, and our flights worked out perfectly. We did just enough extras while in Maui. Thank you so much for planning the perfect vacation!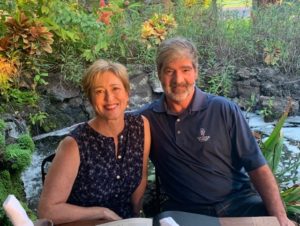 Betsie & Jeff
Maui, Hawaii
The trip was wonderful! It was lots of fun and relaxation, which is exactly what we needed. We will definitely keep you in mind for future trips. Thanks for all of your help!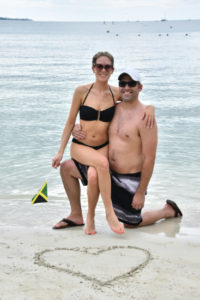 Briana & Aaron
Sandals Negril, Jamaica
We had a fabulous time, thanks for helping us plan a wonderful family vacation!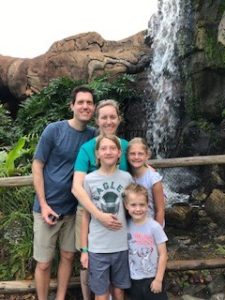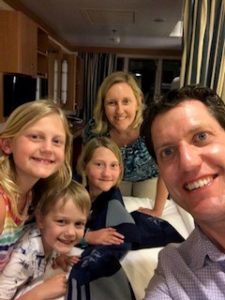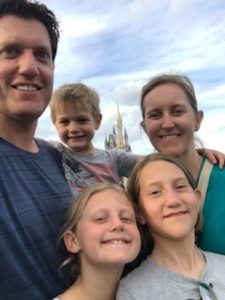 Denise, Dan & Family – Walt Disney World and the Disney Cruise Line
We are getting ready to board our flight and just wanted to thank you for putting together all the details of our trip!! Everything went smoothly and we had a great time! Thank you!!!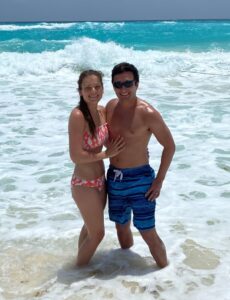 Trevor & Julie – Honeymoon at Secrets the Vine, Cancun, Mexico
The trip was great! Everything was perfect. We liked the room we had. Food, drinks, beach, pools, staff… all great. We enjoyed every restaurant we ate at for dinner. Loved Butch's, Cucina Romana, and Tokyo Joe's. Breakfast and lunch was good too. Flights were spot on. As always, thanks for everything you did for us!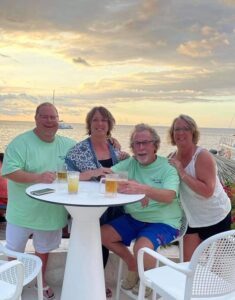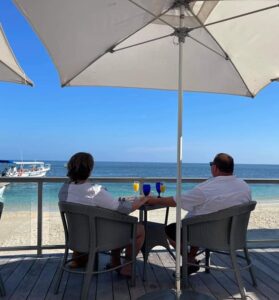 Steve & Patti, David & Nancy – Sandals Montego Bay, Jamaica
We had a wonderful trip, thank you so much for all of your help. All of our travel went smoothly and we had an amazing stay at Secrets!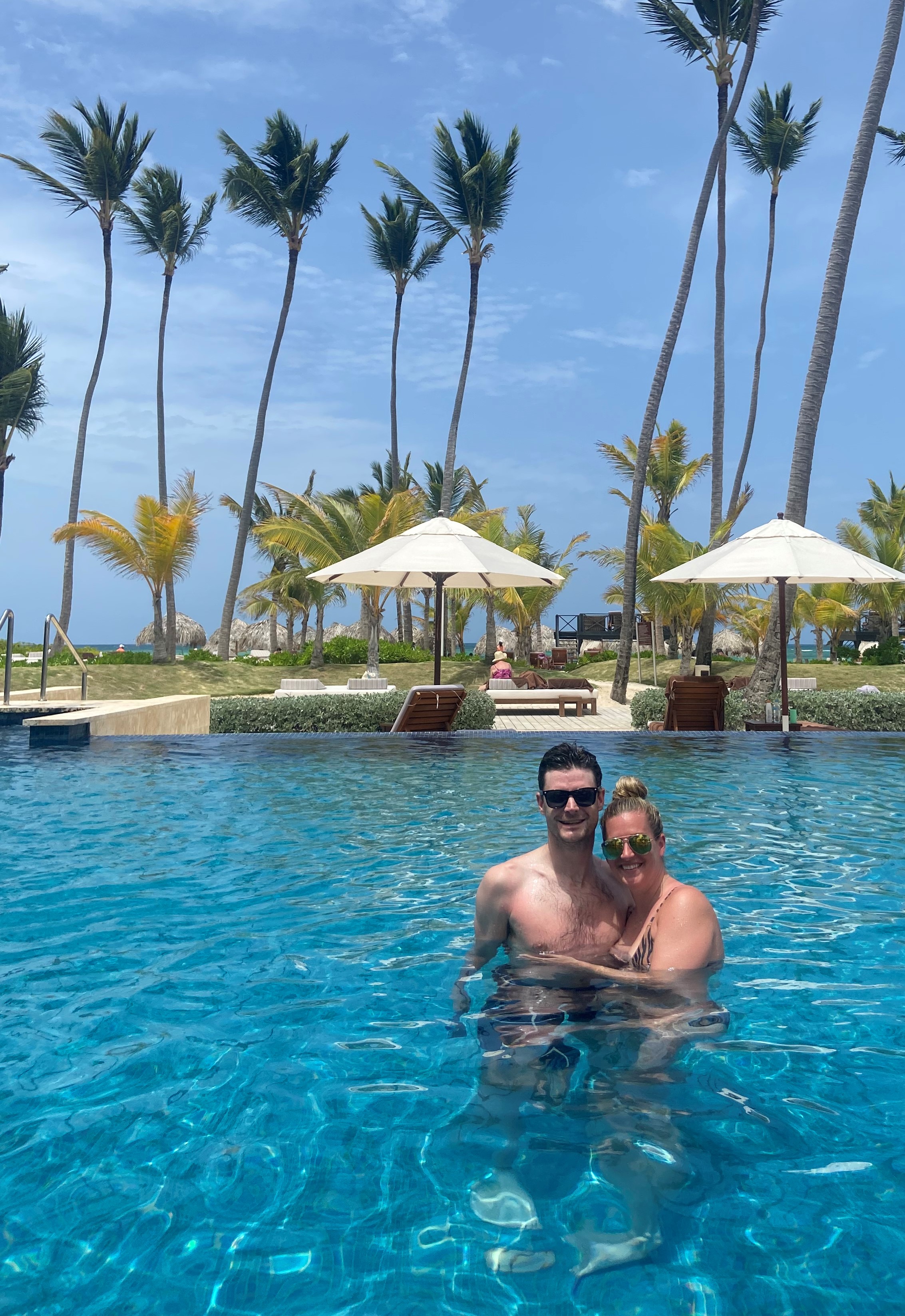 Will & Lindsay – Secrets Cap Cana Honeymoon, June 2021
5 Stars Without a Doubt!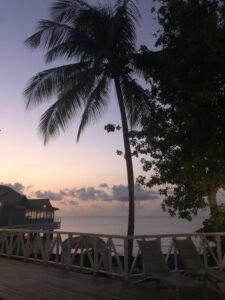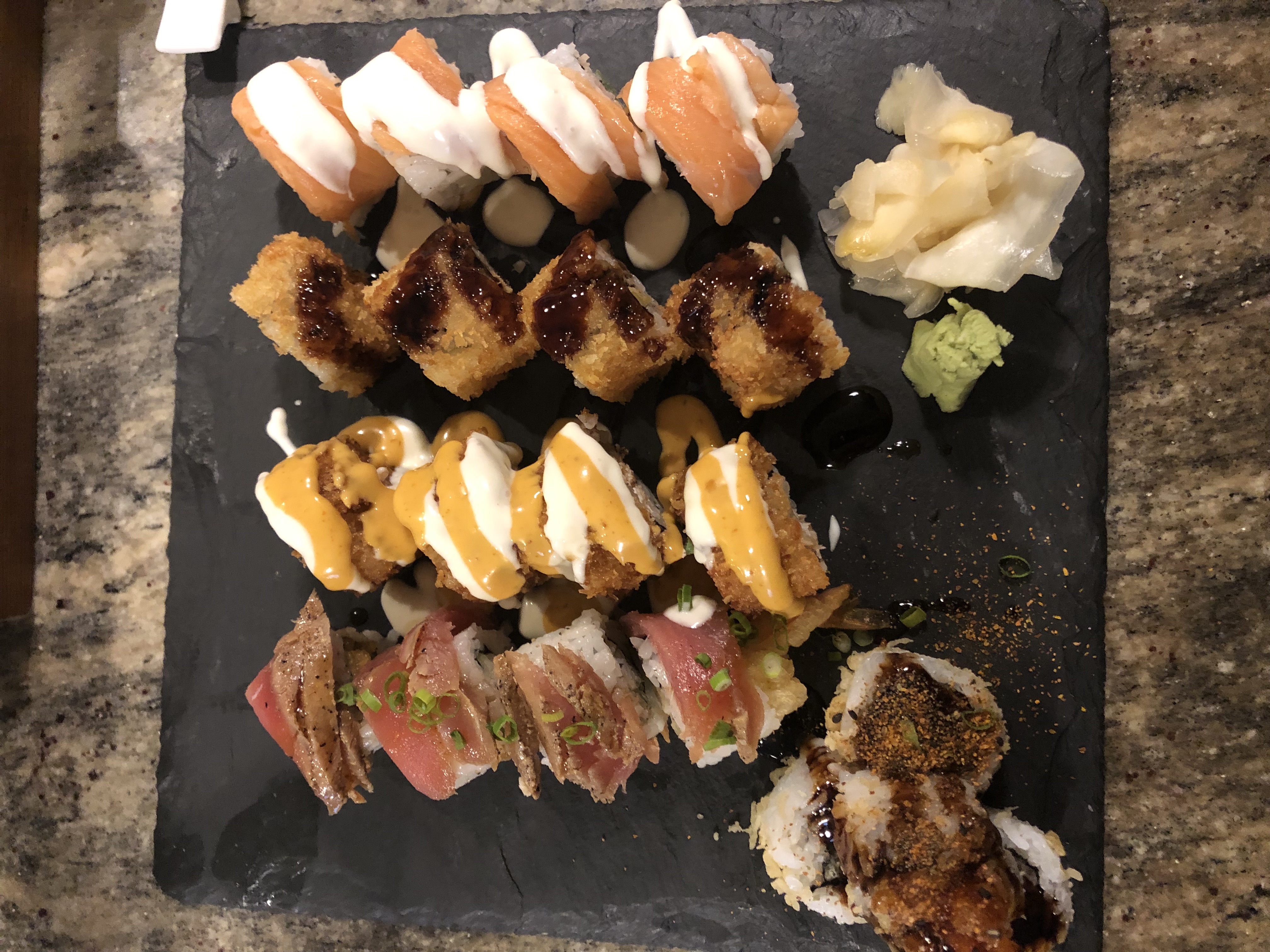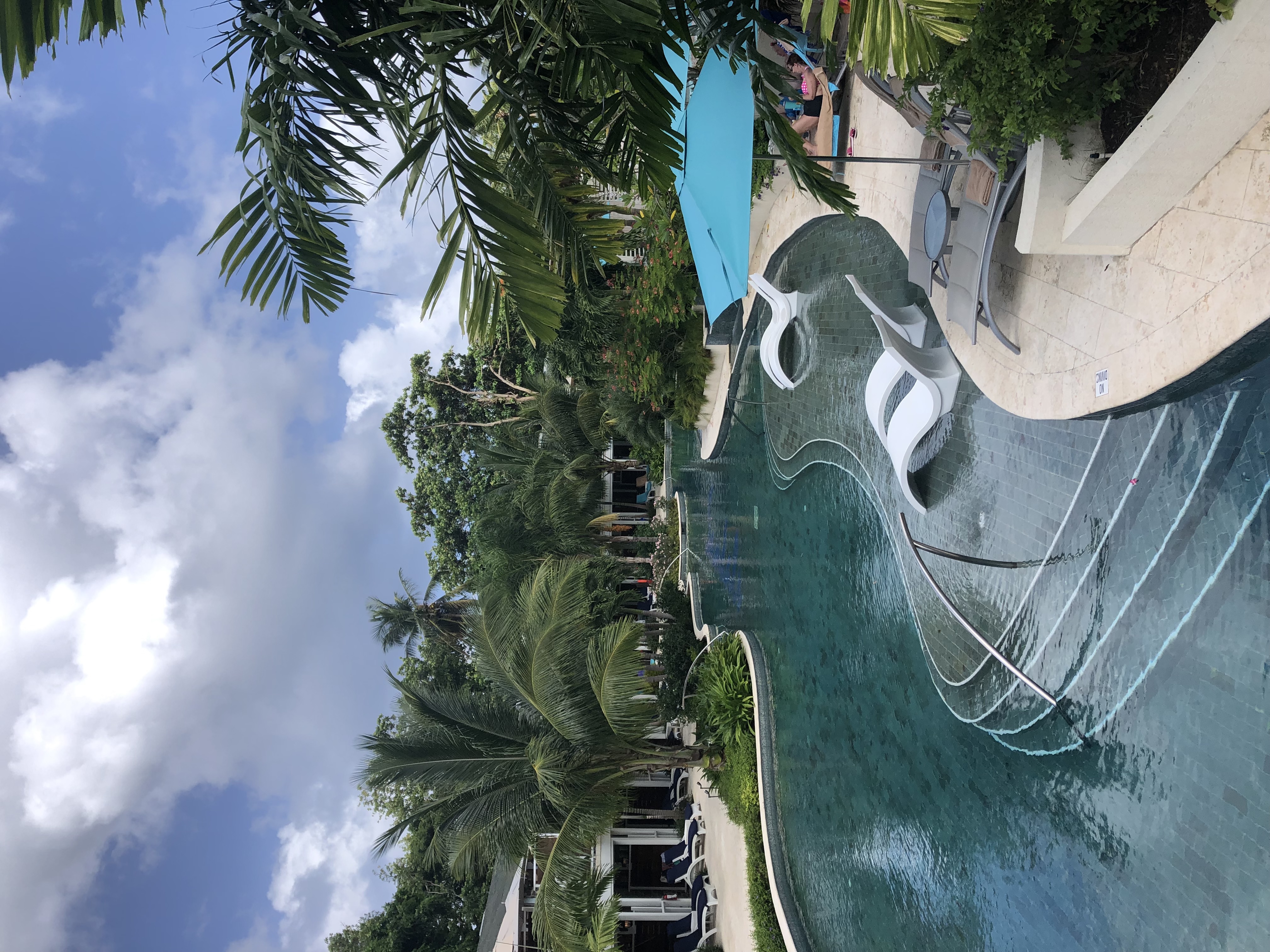 Even if you don't think you need a travel agent, I would highly recommend reaching out to Jenkins Travel. My husband and I spent a few months kicking around options for honeymoon destinations and ended up reaching out to Jenkins who helped us make an informed decision based on what we were looking for within a week. They answered all of our questions/emails in less than 24 hours (most times even faster) and provided us with information, including COVID guidelines, for the places we were traveling to. Jenkins checked in with us every step of the way – before we left making sure we had all of our paperwork, when we arrived making sure everything went smoothly, and after we got home helping us with our insurance claim (for lost luggage). 5 stars without a doubt!
Geoff & Haley
Sandals Halcyon (St. Lucia) – September 2021
We wanted to send you a BIG thank you for all of your planning for our honeymoon trip to Punta Cana! Our trip was absolutely amazing and we are already dreaming and planning to return there. I'd recommend that resort to everyone as well! We will definitely be keeping you in mind for the future. Thank you so much!!!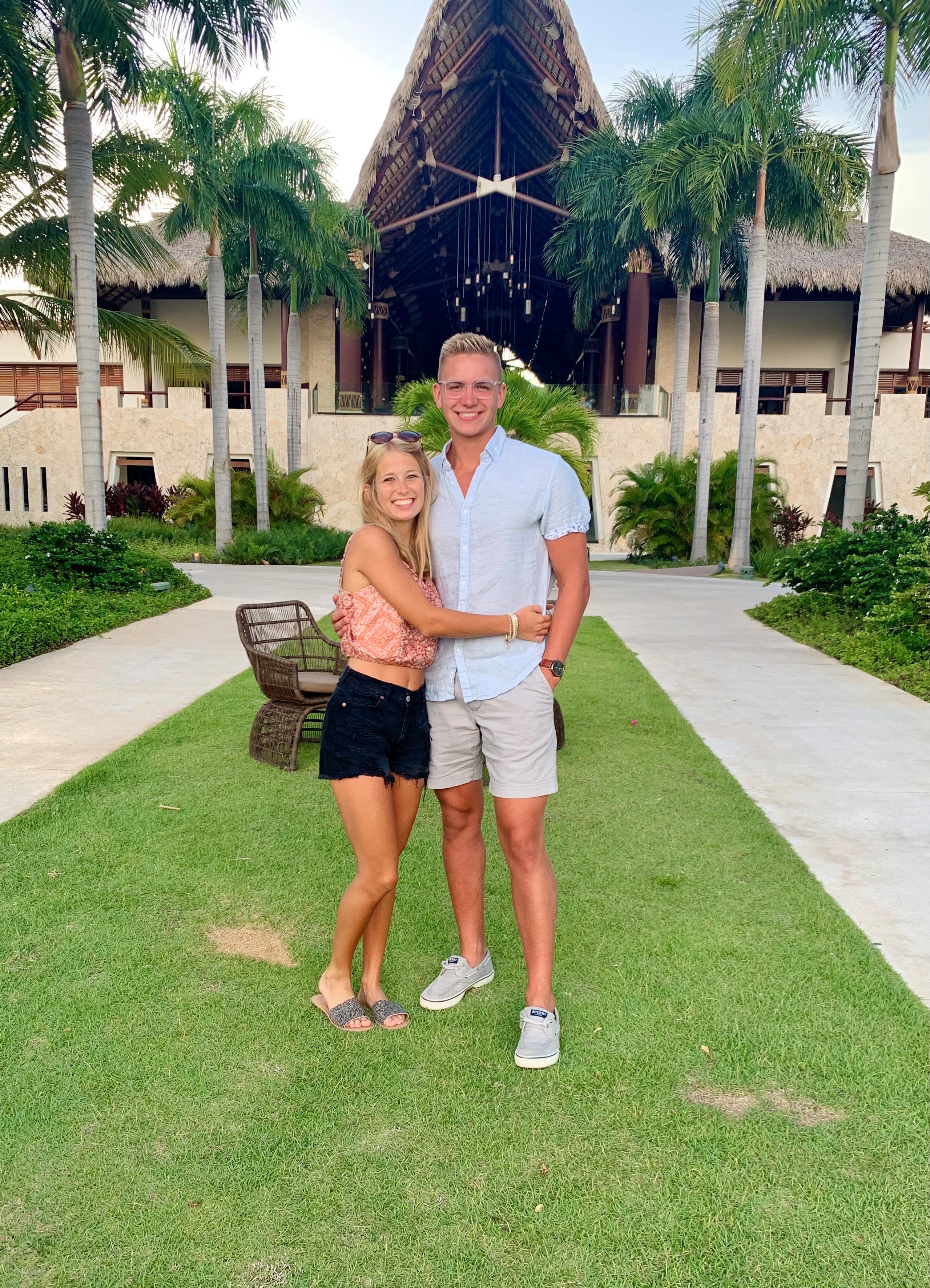 Abby & Carson
Honeymoon, September 2021 – Secrets Cap Cana, Dominican Republic